Do you take insurance?
Currently Cigna plans are accepted.
Are out of network benefits covered?
Out of network benefits could be available. Most insurance plans do pay a percentage back to you for therapeutic services. Please check with your insurance company and inquire the following questions:
Do I have out of network benefits for outpatient therapy/ mental health services?
What is the coverage amount per therapy session?
What is your standard rate?
Do you have a sliding scale?
Sliding scale is available on a limited basis..
What is your cancellation policy?
If you do not provide a 24-hour notice in advance for rescheduling and/or do not show for a scheduled appointment, full collection of the session fee will be collected.
[feature style="style2″ icon="icon_pencil-edit" title="Services and Modalities" link="https://therapyofwellington.com/services/"] Learn more about the services and modality options. [/feature]
[feature style="style2″ icon="icon_mail_alt" title="Contact Us" link="https://therapyofwellington.com/contact/"]Please feel free to contact us if you need more information about us and our services.[/feature]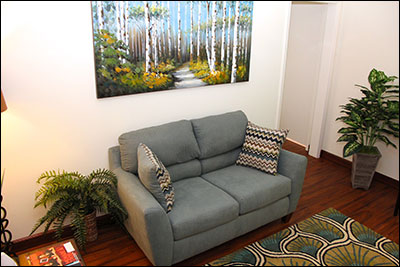 Welcome to Therapy of Wellington
I want to commend you for taking this step towards improving your life and achieving personal growth. Although this step can be scary to some people, moving towards resolution will lead to a more satisfied, fulfilling life. Whether you are seeking support for a current crisis or for general support to overcome life's challenges, I would be honored to help you through the process. Through individual care and attention, I will utilize a variety of therapeutic approaches and techniques that will help you achieve your personal goals. Please email or call me with any questions. I look forward to working with you!
[heading text="About Me" tag="h2″]
[heading text="
Andrea Rusher, LCSW
" tag="h3″ bot="0px"][heading text="Therapist" tag="h5″]
Andrea Rusher is a committed therapist who is personally and professionally dedicated to providing hope and healing to people who are struggling with a variety of issues. Andrea believes each person can achieve his or her highest potential in order to live a healthy and fulfilled life. She fosters a safe and comfortable environment in order for individuals to begin the healing process and achieve their unique and personal goals.
[button style="style1″ btntext="MORE ABOUT ME" btnlink="https://therapyofwellington.com/about-me/"][/button]
[heading text="Five Steps to Your Success" tag="h2″ align="center"][step number="1." height="20″ image="13″ title="Contact Me"]Contact me and we'll get you started on the road to wellness.[/step][step number="2." height="40″ image="13″ title="Make an Appointment"]Make an appointment so we can get you scheduled to see us.[/step][step number="3." height="60″ image="13″ title="I will Analyze Your Issue"]We will get together to discuss what may be troubling you and get to the bottom of it.[/step][step number="4." height="80″ image="13″ title="Provide Therapy"]Once we figure out what may be the problem, we create a therapy program and begin the healing process.[/step][step number="5." height="100″ image="13″ title="Success"]We strive to send you off with a new feeling of life and are ready to conquer the world.[/step]
[button style="style3″ btntext="Contact Me!" btnlink="https://therapyofwellington.com/contact/" size="big" align="center" color="#37b048″][/button]